Mongoose M20 24v Alarm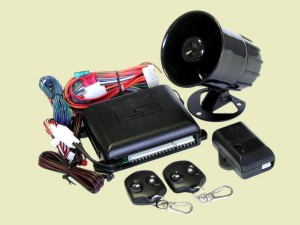 M24 MODEL. FOR 24V VEHICLES
RRP $549.00 inc gst installed  new price 9.2019
Looking for a 24 volt vehicle alarm .basic coverage 
The M24 model is fresh on the market and is a 24 volt version of the highly popular M20.
It is only suitable for 24 volt vehicles.
One year warrranty

FEATURES
Two 2 Button Remote Control
Rolling Code & Code Learning
Remote Panic
Bonnet, Boot and Door Protection
Built-in engine immobiliser
2nd immobiliser optional
2 Stage Shock Sensor
Electronic Siren
Built-in central locking relays
Vehicle lights on warning
Security Re-arm (and re-lock)
Override Switch
Dash Mounted LED
Indicator Confirmation
Chirp Confirmation
3 year product warranty
PROGRAMMABLE FEATURES:
Ignition Safety Door Lock (If Central Door Locking is connected)
Automatic(last door)arming
Optional extra Central Locking [Pulse Length]
SENSOR OPTIONS:

Microwave sensor
Ultrasonic sensor
Electronic self-leveling tilt sensor
PIR sensor
Glass break sensor
NOTE: These sensors are 12v and must be used with the 24v~12v step down - part number SD2412
Also some truck will need extra labour etc and parts.
Click for mobile site