Reversing kits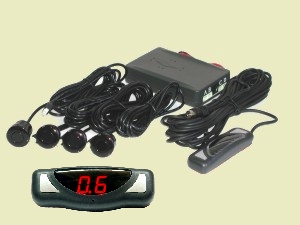 Many Reversing kits, starts from SRR $459.00 inc gst installed

We can colour sensors to match your vehicle colour extra $59.00 in gst estimation.
Audible warning and visual distance warnings:-

At 1 metre the buzzer emits a slow beeping sound
At 0.75 metre the buzzer emits a faster sound
At 0.50 metre the buzzer sounds constantly.
The MRS4 includes;
4 bumper mounted sensors
Control module
Dash mounted LCD distance display
Bumper hole cutting tool.

Can be used with either 2, 3 or 4 sensors

Models;
MRS4B - black sensors
MRS4W - white sensors
Either can be painted to match your vehicle at a extra cost.


Click for mobile site