Snitch Information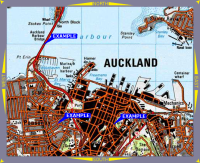 Driver dispatch
Take the guesswork out 

Snitch provides fleet control at your fingertips. The difference between good fleet management and excellent fleet management is often dependant on your dispatch team. At the best of times, efficient and effective fleet control can be difficult to undertake. Dispatching requires intimate knowledge of the roads, customer locations, traffic conditions and driver capabilities. Knowing which driver is closest to a particular job or customer can sometimes be guesswork on the dispatcher's part.

With Snitch, the guesswork can be removed. You can concentrate on delivering the best service to your customer base, have constant and real time answers for your customers when they query their deliveries, and you get to be proactive, not reactive in planning jobs for your drivers' day.

When your fleet of vehicles has Snitches installed you can see every one of your vehicles on one map. This means up to the minute information on the progress and location of your drivers.

Look up a street address with a few clicks of a button, and see where that street address is relative to all your vehicles. Street address lookups include street numbers. This is a great efficiency boost. Let your driver know the closest intersection, and what side of the road the address is on. This makes finding new locations a breeze.

Be the first to know if one of your drivers is in an accident by receiving a TXT message on your cellphone. This means you can check your driver is ok, reroute another driver to take over the jobs, and let your customers know there will be a delay. It is these precious minutes that you save that add up to make the difference to your customers experience of you, and to improve your bottom line.

Save money on needless calls to your drivers. You never need to call to ask "have you finished that job yet". The driver also doesn't need to call back to base unless there is a real need. The fact that they have left the customer's premises (and haven't called) means that everything is OK, and they're off to the next job.

View vehicle history to answer customers questions. Using the web application you can look back over all of your vehicle's routes, and you can confidently tell a customer exactly when your driver arrived on site, and when they left. For some companies this can save time for the driver because they no longer need to record this information since it's now automatically (and precisely) recorded.

Driver dispatch
Take the guesswork out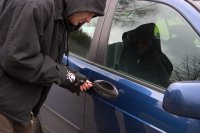 Theft is a reality
Over 30,000 vehicles are stolen every year. That is about 1 vehicle every 18 minutes. Theft costs a lot of money. Not just to you, but to the insurance companies. Most people have insurance, but should your car be stolen it will cost you more money. You not only lose your no claims bonus, your insurance premiums will go up and if theft happens too often you may not be able to get insurance again.

Theft is a problem that is out of control. Every case cannot be given the attention it deserves due to lack of police manpower.

Installing a tracking system in the vehicle makes the task of locating the vehicle incredibly easy.

Take control with Snitch
With Snitch you can take control and ensure that if your car is stolen you will get it back. We stand behind our product with a money back guarantee.

Your vehicle tells you where it is!
You can TXT Snitch at any time for your car's whereabouts, and it will report an accurate street address straight to your Telecom or Vodafone cellphone right down to the house number on the street. Or you can view you vehicle's position on a map by logging into your account at www.snitch.co.nz.

Your vehicle can tell you when it moves
Receive a TXT message the moment your vehicle moves. If a theft occurs, your car will be driven away by the thieves. Stop it from happening. Set your Snitch to Alert mode once parked and Snitch will TXT your cellphone if the car moves. If you are close to your car's location you may be able to prevent the theft altogether by scaring the thief away. Or, watch your vehicle's movements from www.snitch.co.nz and tell the authorities where your car ends up.

Snitch guarantees recovery!
If your vehicle is stolen and not recovered within 24 hours Snitch Incorporated will refund the purchase price of your Snitch. Terms and conditions apply.

Employee Monitoring
Create a more controlled mobile workplace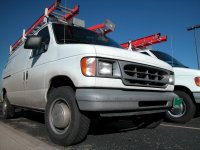 You have a fleet of vehicles on the road. Things seem to be going well, but sometimes there are long delays. Some employees just seem slow. What is it that they are doing differently? Do they just drive more slowly? Do they run errands on work time?

In many companies once an employee walks out the door and gets into their company car they leave the watchful eye of their manager. How do you know what they are doing when they are on the road? Do you know they are doing their job? Would your customers call you if they didn't turn up? What would you say?

Install Snitches in your company vehicles and extend the watchful eye of the manager. It's about creating a more controlled mobile workplace. If your employees are taking liberties with your equipment and your time then bring them into line early. If the problem is allowed to continue (or goes unnoticed) it will escalate. Sometimes to the point where it is not recoverable for that employee.

Don't doubt your employees, track your vehicles and know for sure.

In addition you receive the benefit of notification if your employee is in an accident. You can also call up a record of your employee's travels at any time (through the web interface). This can be very helpful for calculating correct onsite charges for a customer. It can also help in many forms of dispute resolution.

If your employees are speeding they are putting themselves at risk, and your vehicle. If the vehicle is sign written they will also give the wrong impression to possible customers that they pass. Receive a TXT message when your vehicle exceeds a defined speed, or create a "wall of shame" for speeders by reviewing daily or weekly reports. Speeding is the leading cause of accidents in this country. Don't let your key personel risk themselves when they're on the clock.

Motorcycles
Protect yourself, and your bike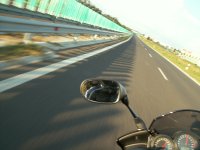 We here at Snitch Incorporated love our motorbikes. If your bike is stolen it's like losing a part of yourself. What do you do? How do you get it back? The police will help as much as they can, but with over 30,000 stolen vehicles per year (about 1 every 18 minutes) they simply don't have the resources available to actively pursue each report.

What happens if you're involved in an accident? Will anyone know? What about if you're out riding with other people. What happens if one of them comes off? Do you find yourself stopping at regular intervals to make sure everyone is ok? Wouldn't it be better if you were notified when something happened? There's not many things more unpleasant than lying on the side of the road waiting for someone to notice.

Install a Snitch on your motorcycle and know that if you bike is stolen, or if (perish the thought) you come off, someone will know about it. The Snitch can be queried at any time from a cellphone by TXT messages. It can tell you down to the street number where it is. It can notify another cellphone in the event of an accident.

Protect yourself, and your bike. We designed the Snitch with motorcycles in mind. The unit is small enough to fit on most bikes, and only requires power. It can also run on batteries for a short time if necessary.

If you're out on a ride, and your partner or riding mate has a Snitch on board then you'll receive a TXT if they get into trouble. If you place your cellphone in tank bag so that you can see it you'll know when something's gone wrong. Life's too short to worry, life's also too short to spend it lying in a gutter, and it's not a good idea to trust anyone else on the road. Make sure someone will know if something goes wrong, then enjoy yourself knowing that you, your bike, and your peers are well protected.


Click for mobile site