Snitch Tracking systems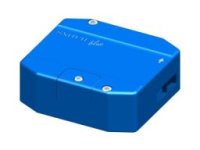 The Snitch GPS tracking product. This small box (measuring 110mm x 100mm x 39mm) is installed in your vehicle out of sight. It can TXT your cellphone when something happens that you need to know about. You can TXT it to ask it where it is at any time, and it will respond with a street address including the house number. You can also view your vehicle's current location and history on a map from www.snitch.co.nz with RTT enabled.

Product Overview
Over 75% of New Zealanders now own and operate a mobile phone. Snitch is a GPS tracking system that makes the most of the latest mobile technology to help you keep track of your vehicles.

Snitch is a New Zealand made product that uses TXT messaging to switch your vehicle from various modes. You install Snitch, configure it as you want it with default options such as accident detection and secondary mobile notification on our web interface.

Once installation and configuration is complete, you just need to choose your mode - Normal, Valet or Alert and your car is set to notify you.

TXTs include
notification if your vehicle is in an accident
notification that your alarm is going off (with compatible alarms)
notification of vehicle moving. If it is broken into and is driven away, a TXT message will be sent to your primary mobile number notifying you of the incident. Activation of RTT will enable you to track your vehicle.
notification of speeding
It's simple.
Second option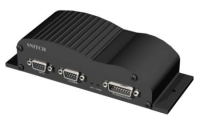 The Armada supports all of the following benefits

Stop thieves
Protecting your Motorcycle (and yourself)
Protecting your family
Job Dispatch
Employee tracking
Fleet efficiency


The Snitch Armada is our commercial GPS tracker. It should be installed by a professional installer.

The Armada, like the Snitch, supports a wide range of features. Please see features for a comprehensive list.

The Armada measures 190mm x 70mm x 48mm and is can be installed in any commercial vehicle. We support both visible and covert installations.

Brief specs:

MMC slot for up to 4Gb storage
GSM/GPRS ClassB (4 + 1) integration cellular module
3 Axis +/- 2g accelerometer
32bit ARM processor running at up to 60MHz with 512kB flash and 32kB RAM
6 - 36V operating voltage (works in basically every vehicle)
Optional pressure sensor
3 serial ports
5 analog input pins, 4 of which support 500mA sink output
Switched power out (supply voltage fused - trip 1.5A

Contact us now for more information.
Click for mobile site