3 star rated MAP80I Dual Immobiliser 'Upgrade'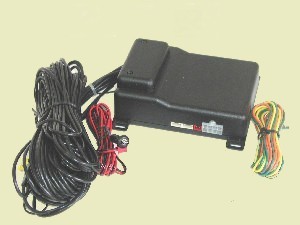 Map80i model
SRRP $500.00 installed

FOR VEHICLES WITH EXISTING REMOTE CENTRAL LOCKING

Certified to AS/NZS4601 amendment 1 2003.
The MAP80i is the very latest immobiliser model and is controlled from your cars existing factory remote control and 'upgrades' the vehicle to a remote controlled fully automatic dual immobiliser security system.
This model is very comprehensive and is equipped with TWO automatic engine immobilisers, optional alarm functions, black wiring, safety ignition door locking, automatic re-arm and automatic re-lock, turbo timer interface software to name but a few. If your vehicle already has remote controlled central locking, then consider the MAP80i - it was specifically designed for your vehicle.

Features
automatic dual circuit engine immobiliser
all black wiring
PIN coded override
light flash confirmation
turbo timer interface software
various programmable features
Remote control shown not included
Click for mobile site